What Inverclyde offers
Inverclyde has a rich history dating back to before the Vikings. The River Clyde has given us a fascinating story from fishing to world wide trading to international shipbuilding.
Our location on the West of Scotland gives us some of the best scenery in the world. Find out more »
About your ship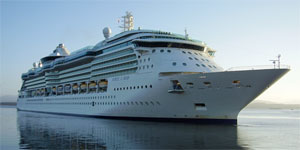 Please keep looking back for any events which may have been added on the day of your visit.
Sorry, not available
We offer three different guided coach tours of our local area.
Tours are around two hours in duration, and they will make your day here an interesting and enjoyable one. We do not make a charge for our tours, but we hope you will support our efforts and leave a donation at the end of the tour. Find out more »